Panel: Party Politics and the Financialization of Social Policy in Brazil
The panel took place on Zoom on Monday, January 25, 2-4pm ET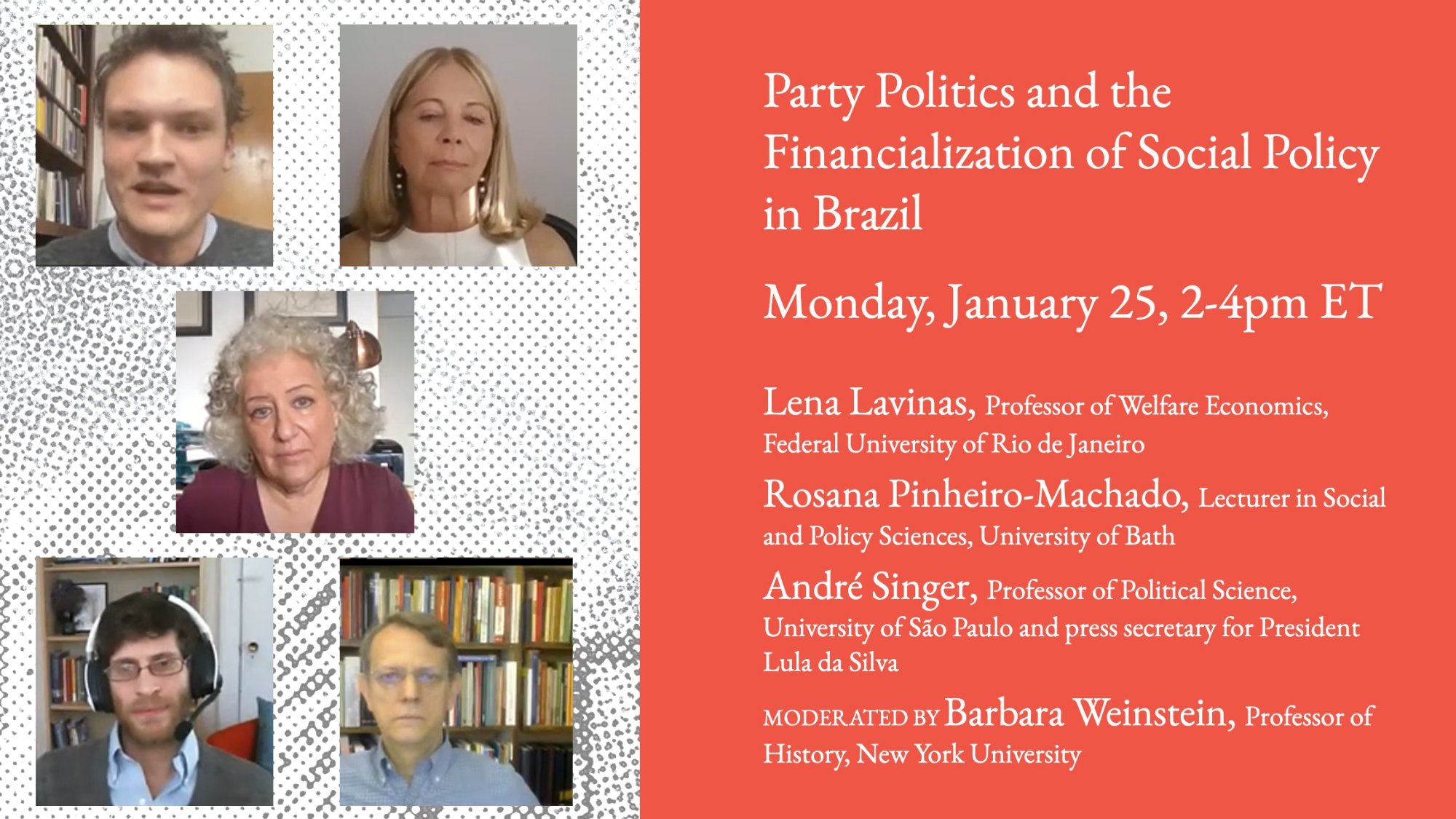 Party Politics and the Financialization of Social Policy in Brazil
An event hosted by the Phenomenal World and JFI on Monday, January 25, 2-4pm ET.
Lena Lavinas, Professor of Welfare Economics, Federal University of Rio de Janeiro
André Singer, Professor of Political Science, University of São Paulo and press secretary for President Lula da Silva
Moderated by Barbara Weinstein, Professor of History, New York University
Find the recording for the panel here.
Related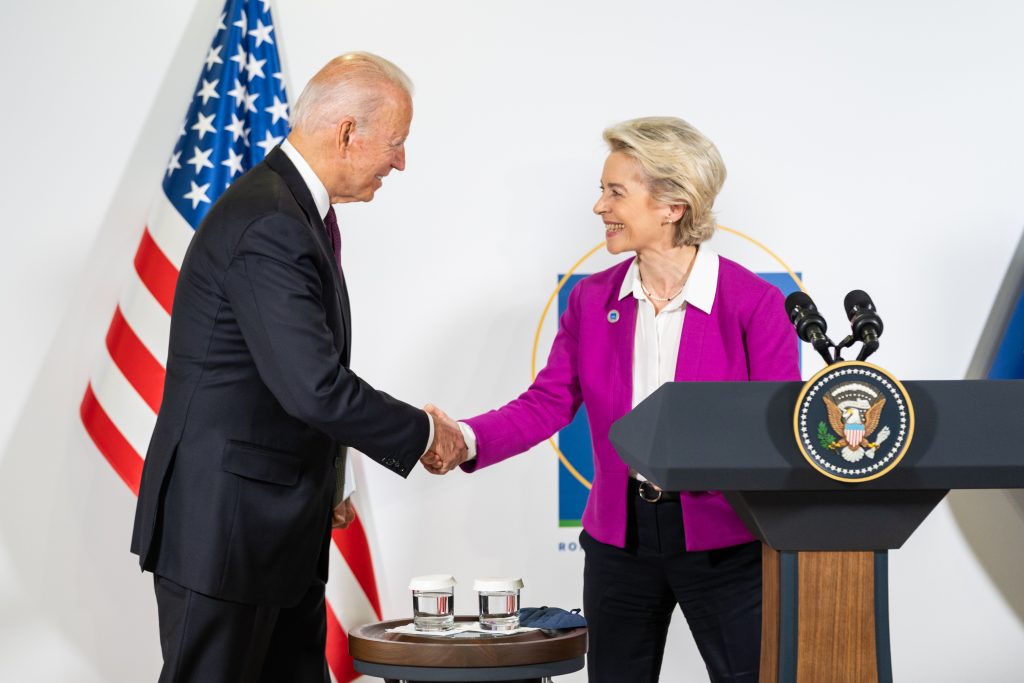 JFI fellows Jonah Allen and Théophile Pouget-Abadie wrote this brief as part of our affiliate initiative with the Atlantic...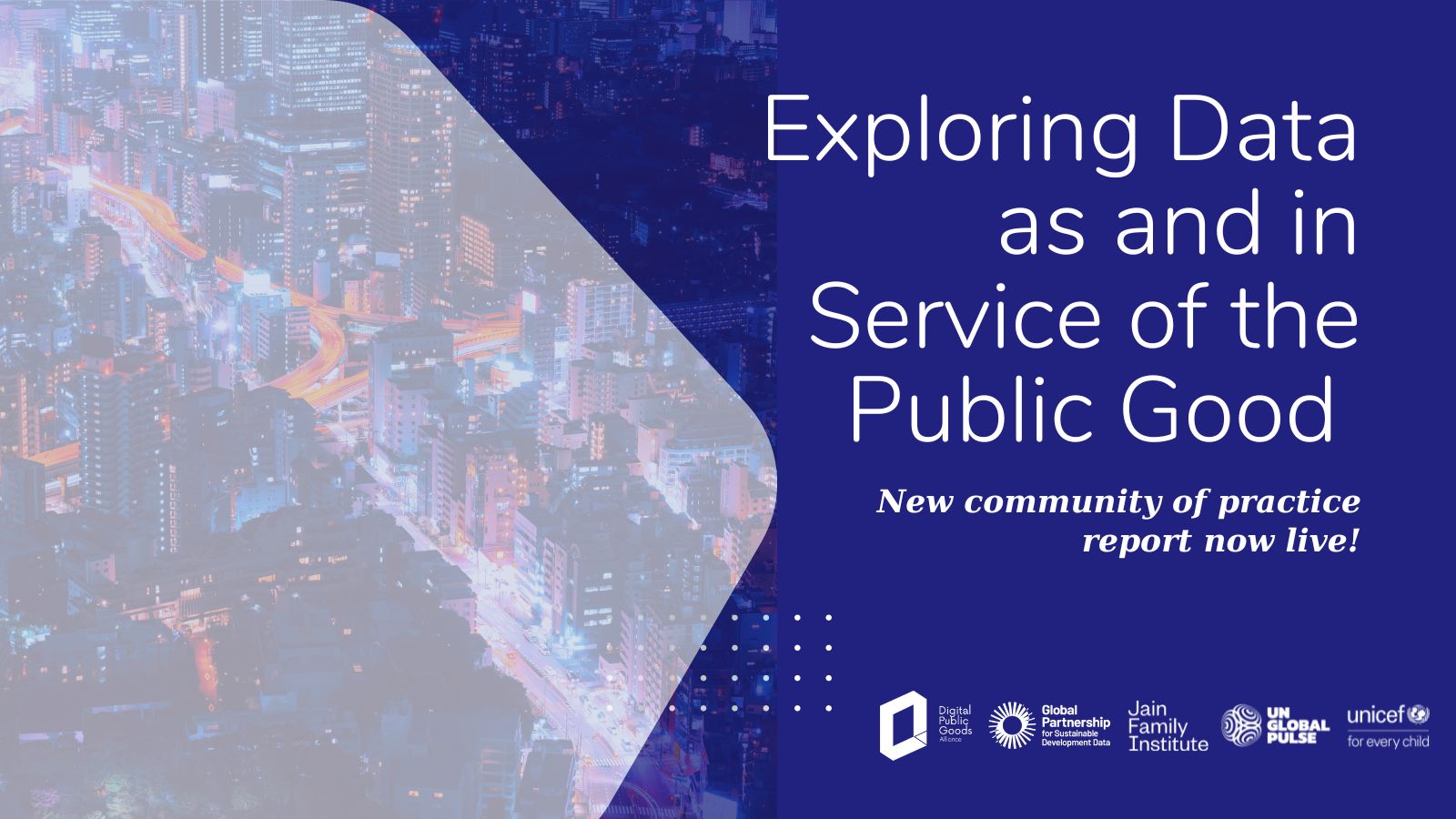 Co-authored by the Digital Public Goods Alliance (DPGA), Global Partnership for Sustainable Development Data, Jain Family Institute, UN Global Pulse,...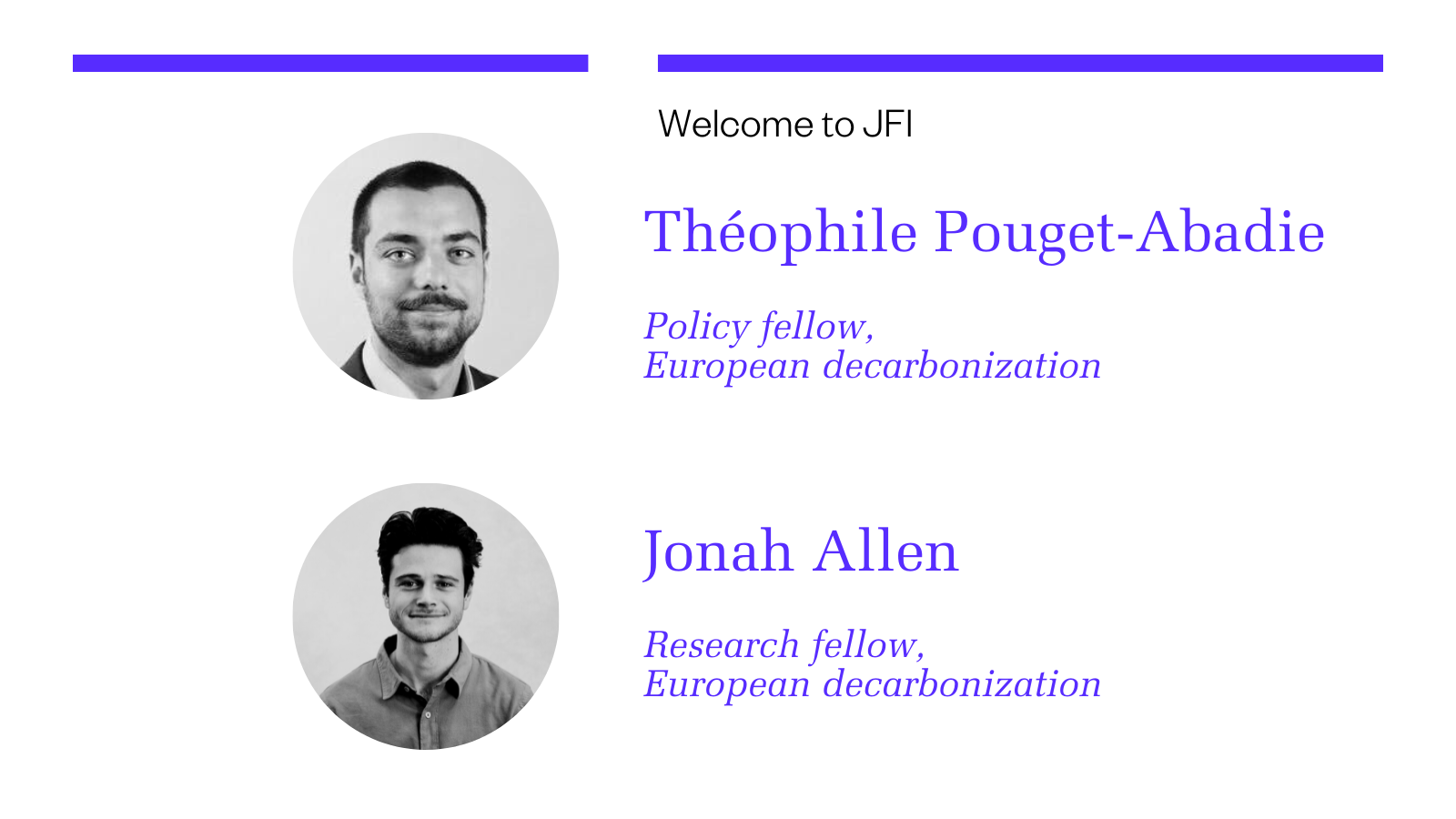 The fellows join our affiliate initiative with the Atlantic Council.