Halah Ahmad speaks on guaranteed income at the American Bar Association's Economic Justice Summit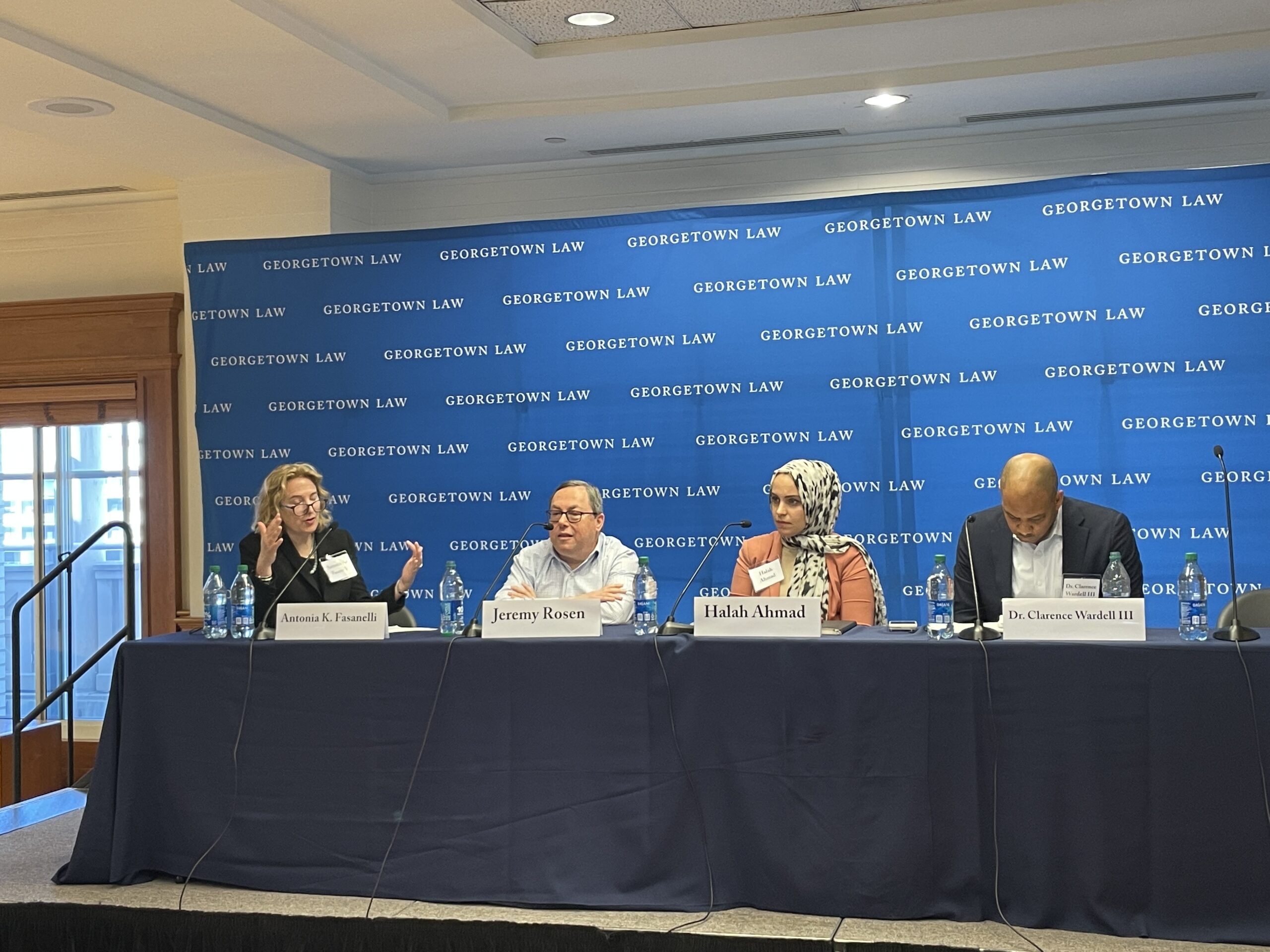 VP and Lead Researcher on Policy Halah Ahmad traveled to Washington, DC for the American Bar Association's two-day economic justice summit. There, she spoke on a panel about moving beyond guaranteed income pilots, informed by findings from JFI's report "The Political Economy of Guaranteed Income: Where Do We Go from Here?"
About the event:
From policy advancement to implementation, this panel of experts from the federal and state levels discusses both the role of lawyers in advancing guaranteed income programs and how to influence policymakers to move beyond pilot programs. Speakers:

Halah Ahmad – Vice President for Policy, Jain Family Institute
Jeremy Rosen – Director of Economic Justice, Shriver Center on Poverty Law
Dr. Clarence Wardell III – Former Chief Data and Equity Officer, American Rescue Plan Implementation Team, The White House
Antonia K. Fasanelli (Moderator) – Executive Director, National Homelessness Law Center; Co-Chair, Economic Justice Committee, ABA Section of Civil Rights and Social Justice
About the summit:
On March 30-31, 2023, the ABA Section of Civil Rights and Social Justice held its Economic Justice Summit virtually and in-person at the Georgetown University Law Center. The theme for CRSJ's 22-23 Bar Year is economic justice, as we understand it is fundamental to civil rights and social justice. The two-day Summit covered issues including guaranteed income, taxes and debt, housing, and the racial wealth gap. During the Summit, we convened lawyers, activists, policymakers, and key stakeholders to formulate policy solutions to our country's most critical economic disparities and devise strategies to implement such policy solutions.