Research Briefing: Macroeconomic Effects of the Child Tax Credit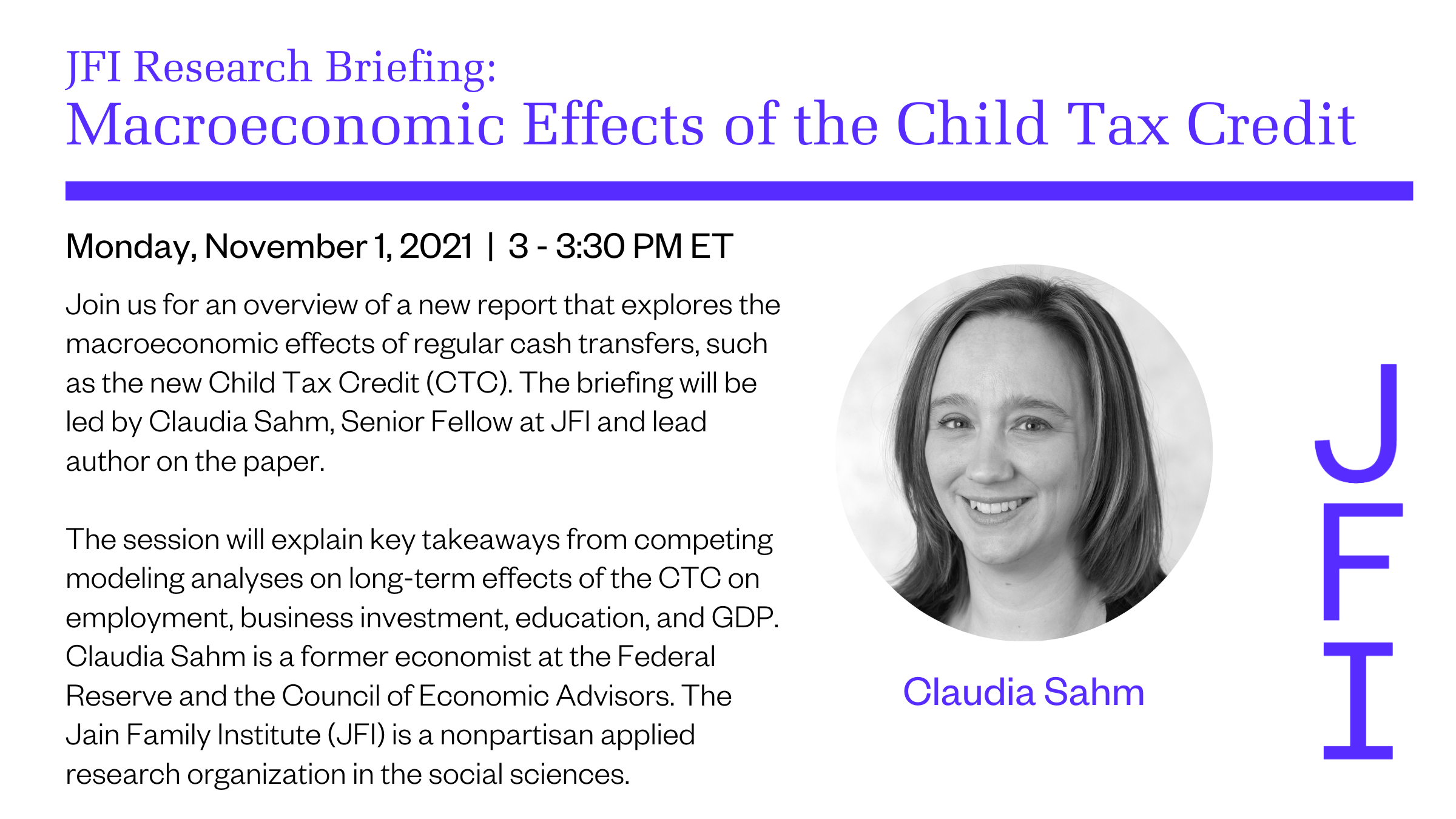 Thank you to everyone who joined us for an overview of a vital report that explores the macroeconomic effects of regular cash transfers, such as the new Child Tax Credit (CTC). The briefing was led by Claudia Sahm, Senior Fellow at JFI and lead author on the paper.
The session explains key takeaways from competing modeling analyses on long-term effects of the CTC on employment, business investment, education, and GDP. Claudia Sahm is a former economist at the Federal Reserve and the Council of Economic Advisors.