Research Session: A Critical Review of Macroeconomic Models for Guaranteed Income & the Child Tax Credit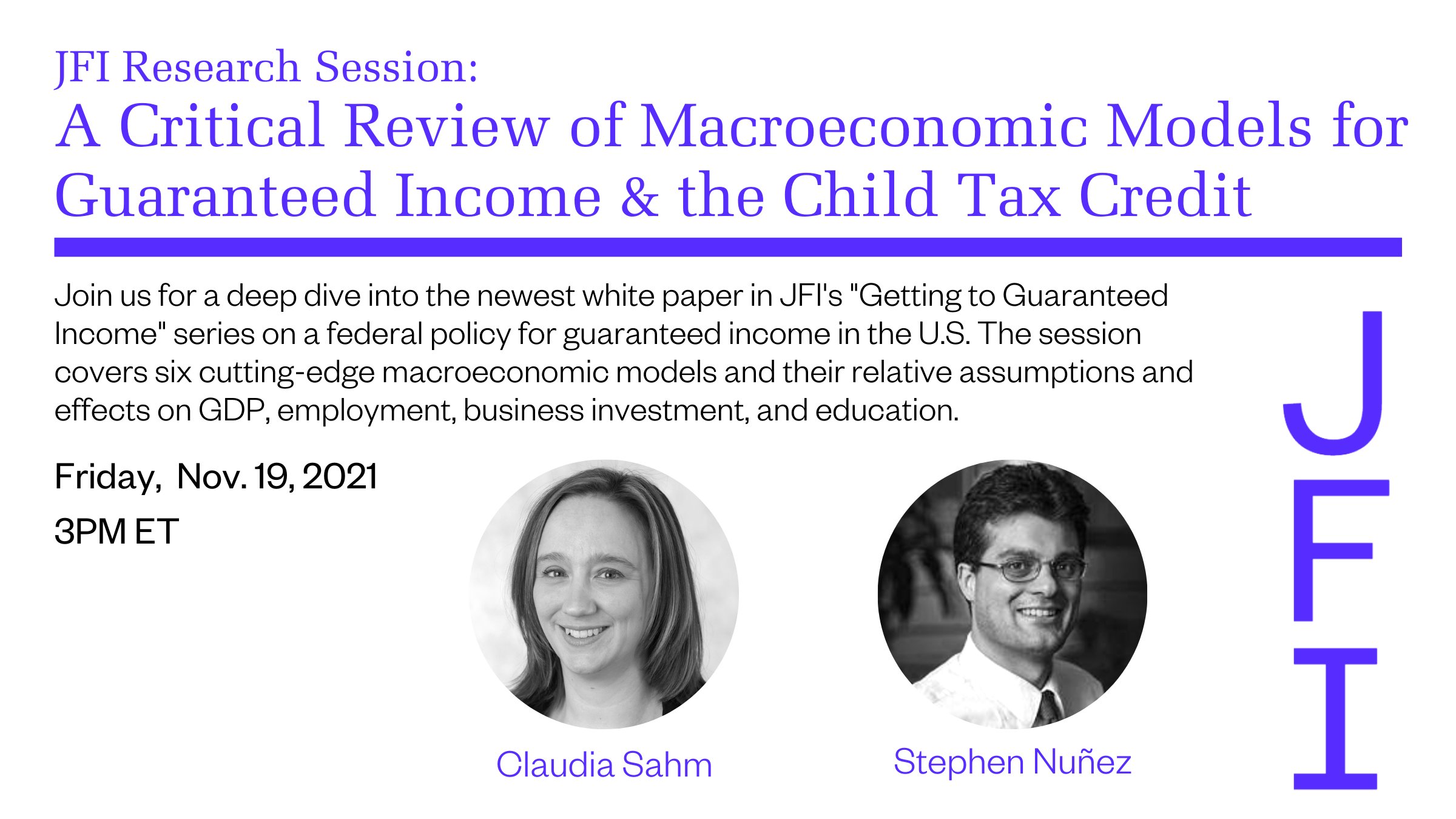 Join us for a deep dive into the newest white paper in JFI's "Getting to Guaranteed Income" series on a federal policy for guaranteed income in the U.S. The session covers six cutting-edge macroeconomic models and their relative assumptions and effects on GDP, employment, business investment, and education.
Register for the Zoom here. See a recording of a shorter research briefing on this paper here.