Forum on Education Deserts: Supporting Rural Regions With Fewer Colleges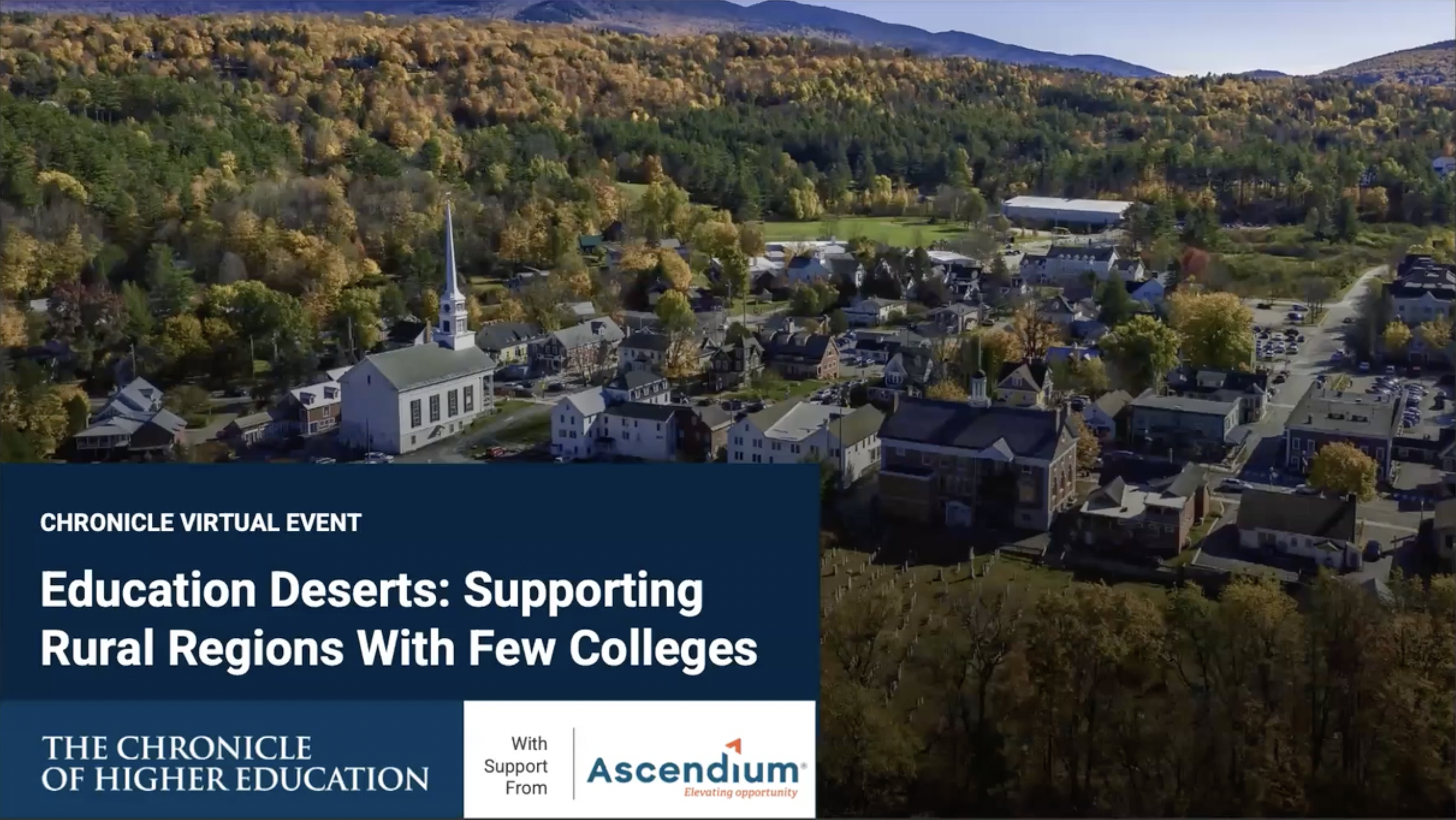 On May 23, 2023, the Chronicle of Higher Education will host Laura Beamer, JFI Lead Researcher on Higher Education for a session on education deserts. Learn more about the event and register here.
While the majority of students move long distances to attend college, many non-traditional students rely on local educational opportunities to progress their social mobility. However, millions of Americans live in areas where higher-ed institutions are at least one hour away. This is the type of place that many refer to as an "education desert."

When living in an education desert, responsibilities such as work and childcare can make achieving an education unreasonably difficult. What can be done to support those with educational aspirations living in these communities? Join The Chronicle for "Education Deserts: Supporting Rural Regions With Few Colleges" as we examine what exactly defines an education desert, the populations that live in them, and ways to create opportunities for them.
The full list of speakers includes:
Laura Beamer, Lead Researcher: Higher Education Finance, The Jain Family Institute
Andrew Koricich, Executive Director, Alliance for Research on Regional Colleges; Associate Professor of Higher Education, Appalachian State University
Alyssa Ratledge, Research Associate, Postsecondary Education, Manpower Demonstration Research Corporation
HosT:
Eric Kelderman, Senior Reporter, The Chronicle of Higher Education