JFI and Berggruen Institute Report: Public Bank Could Significantly Reduce Costs for Green Energy in Los Angeles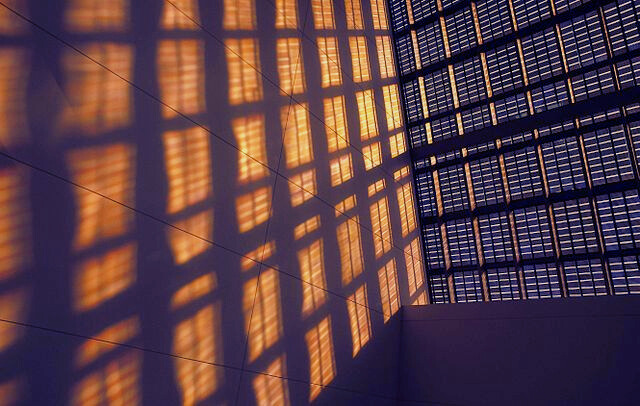 New York, NY and Los Angeles, CA — May 23, 2023 — JFI and the Berggruen Institute have released their fifth publication on public banking in Los Angeles, focused on lending for a green energy transition. The new briefing explores how a municipally-owned financial institution could build on new federal programs to substantially reduce costs for the Los Angeles Department of Water and Power, helping the city meet its net-zero goals by 2045 while keeping taxpayers in control of their energy destiny.
The briefing provides a detailed overview of recent developments in utility-scale renewables finance. Noting the substantial increase in green deployment incentives for publicly-owned utilities like LADWP under 2022's Inflation Reduction Act, the briefing describes how local financial institutions like a public bank in LA could fill important gaps remaining in the financial system to get large-scale renewable energy developments over the line. The briefing makes the case that savings accrued from low-cost, well-targeted loans could help LADWP realize substantial savings, while ensuring that profits from renewable energy accrue to taxpayers instead of private capital.
To gauge the potential financial impact of such programs, the briefing's authors modeled likely "levelized cost of energy" or LCOE projections for utility-scale green deployments, or the net present value of the cost of energy over the lifetime of the new generation project. Per this analysis, the following are reductions in LCOE for renewable deployment relative to current policy, likely amounting to tens of thousands of dollars worth of savings over the lifetime of each project:
Community solar: $1.63/MWh
Utility-scale solar with storage: $1.08/MWh
Onshore wind: $0.92/MWh
Offshore wind: $2.30/MWh
"Local public banks can be essential partners in the new green technology funding context of 2023," said Yakov Feygin, Associate Director at the Berggruen Institute and co-author of the briefing. "The IRA gives LA a fighting chance at meeting its net-zero goals, and a public bank is one of the best tools to make sure it gets to the finish line."
Read the full press release here.