Student Debt and Young America: JFI's annual report and new geographic comparison tool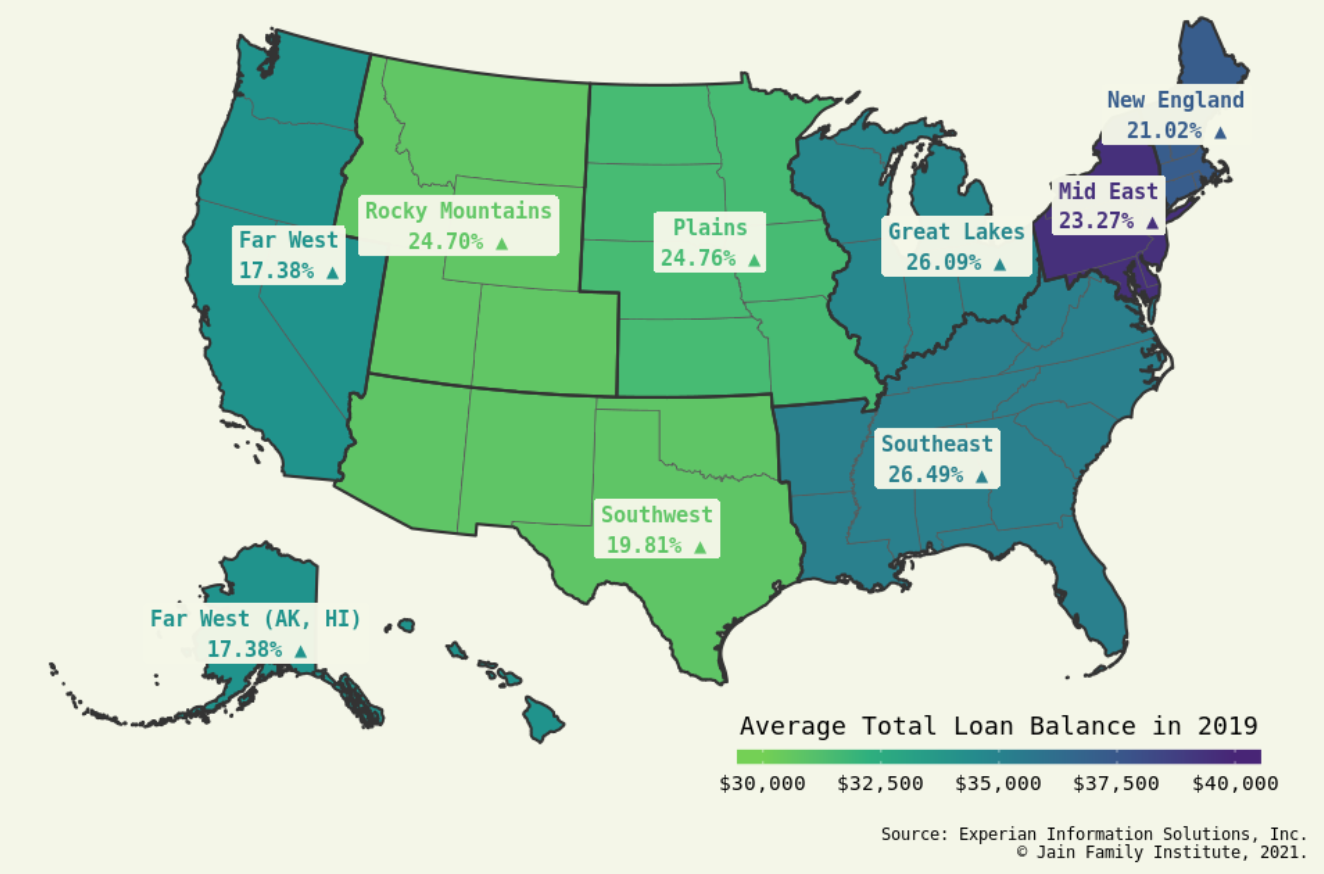 New York, NY, February 18, 2021 — JFI's Student Debt and Young America Annual Report, part of the ongoing Millennial Student Debt project, focuses on student debt trends along national, state, and congressional levels for young adults 18-35 years of age. The report uses the latest available data, from 2019, to provide a picture of how young Americans are experiencing the student debt crisis, including through debt burdens, income stagnation, the higher education landscape, and future debt relief.
Read the full report here, available as both a PDF and interactive web page.
Accompanying the report is JFI's newest public data tool, the Millennial Student Debt – Comparison Tool, which allows for interactive comparisons of higher education and debt statistics for specific geographic areas at the national, state or congressional district level.
The fifth in an ongoing series on millennial student debt, the report and tool add to JFI's previous reports on topics such as student debt after the 2008 recession, regional disparities in student debt, and the inadequacy of income driven repayment to address the expanding crisis. This report brings the latest data into analysis and shows that student debt trends continue to worsen.