JFI Researchers Meet with LA Leaders to Discuss Public Bank Options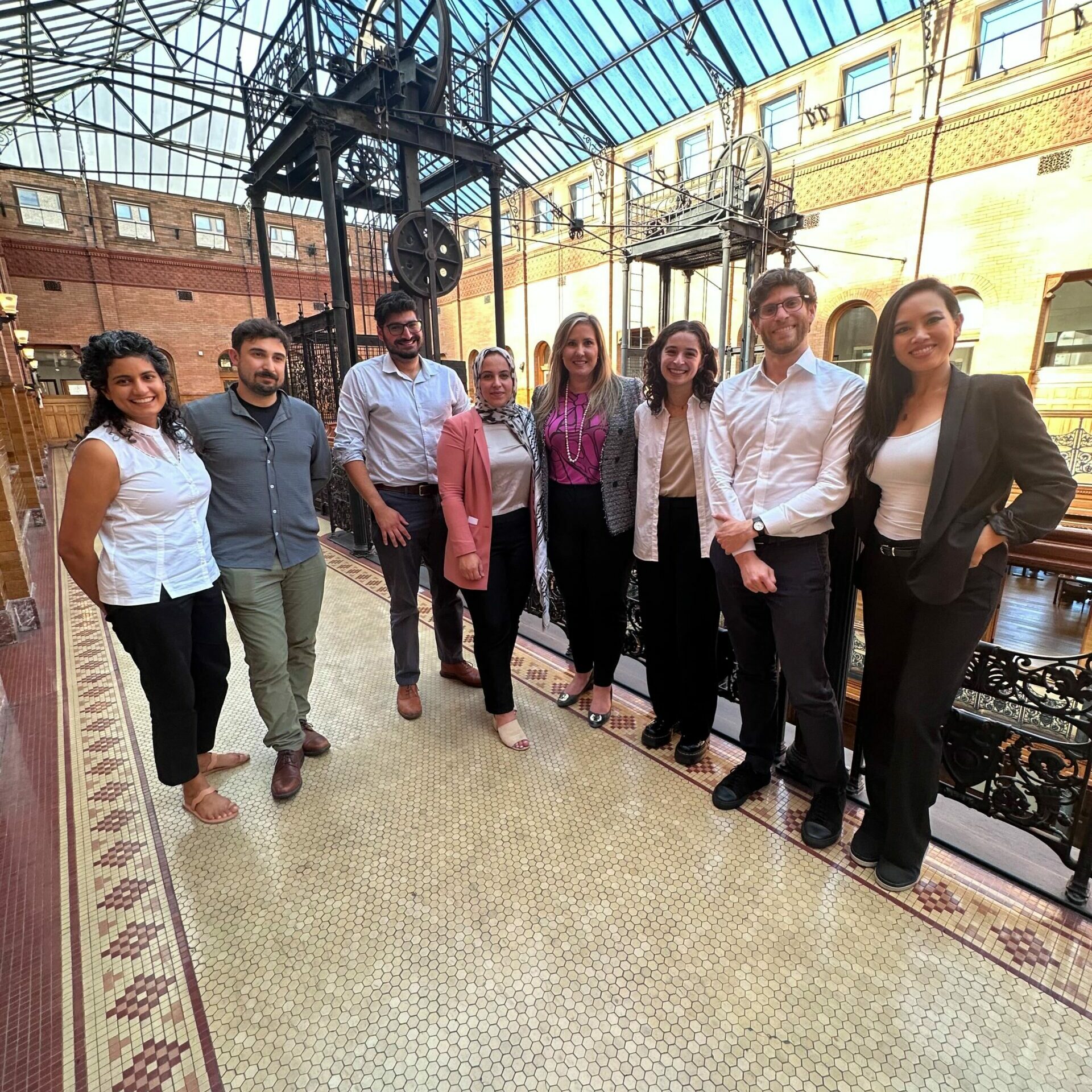 Los Angeles – November 1, 2023 – JFI and Berggruen Institute researchers met over three days with political and civic leaders across Los Angeles to discuss the proposals for a local public bank outlined in a series of reports published by the two institutes earlier this year. The meetings represented an opportunity for the researchers to share their principal findings directly with the officials and specialists responsible for shaping a City or County-level public financial institution for Los Angeles, offering tools and evidence around the potential impacts, and inherent tradeoffs, of an LA public bank.
VP and Lead Researcher in Social Wealth, Paul Katz; former VP for PR and Policy Communications, Halah Ahmad; and Associate Director of the Future of Capitalism Project at Berggruen, Yakov Feygin, conducted the meetings in partnership with the advocacy group, Public Bank Los Angeles.
On October 18, the three researchers met the leaders of the Service Employees International Union Local 721, the union for Los Angeles public employees and organizer of the Fix LA coalition of labor groups and nonprofits, to discuss ways that a municipal public bank could help working Angeleos grappling with housing insecurity and economic precarity, including by helping to build or preserve 17,000 affordable units over its first decade.
The following day, the group met with officials from the City and County of Los Angeles, including the city's chief legislative and administrative officers. The presentations and ensuing discussions explored paths to incorporation and capitalization, approaches to governance, and potential lending programs to finance affordable housing, clean energy investment, and employee ownership transitions across Los Angeles. Conversations with county officials centered on the exciting possibilities for collaboration with Metro and the LA Department of Water and Power.
The team also discussed core housing and financial justice proposals with representatives of community organizations including Destination Crenshaw, Move LA, and Rise Economy. Finally, on October 20, JFI and BI presented the report to the team at HR&A Advisors charged by LA City Council with preparing a feasibility study and business plan for a Los Angeles public bank.
Read more about JFI's work on the possibilities of a public bank in Los Angeles here.