Editorial and Communications
Halah Ahmad
Vice President, PR & Policy Communications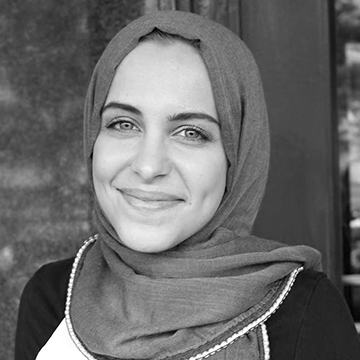 As the Vice President for PR and Policy Communications, Halah manages JFI's work with grassroots organizations and policymakers, as well as engagement with journalists, academics, and peer research groups. She also oversees JFI's nonpartisan analysis of legislation that intersects with our core research areas. On the Editorial Team, Halah works to further develop JFI's policy and communication strategies, raising the profile of JFI's research to better inform social policy.
Halah received a Masters in Public Policy from the University of Cambridge as the Lionel de Jersey Harvard Scholar, and an honors degree in the Comparative Study of Religion and Sociology from Harvard. She brings to JFI years of experience in policy research and analysis, having completed the Coro Fellowship in Public Affairs in San Francisco, and worked on issues of urban inequality and displacement in Milwaukee, Chicago, the West Bank, Albania, Greece, Berlin and elsewhere.
Related Publication Series
Publications
JFI researchers review recent CTC proposals and simulate the effects of varying key reforms that increase the policy's anti-poverty impacts,...
Part of the series Policy Microsimulations