Laura Beamer and Marshall Steinbaum publish editorial in the New York Times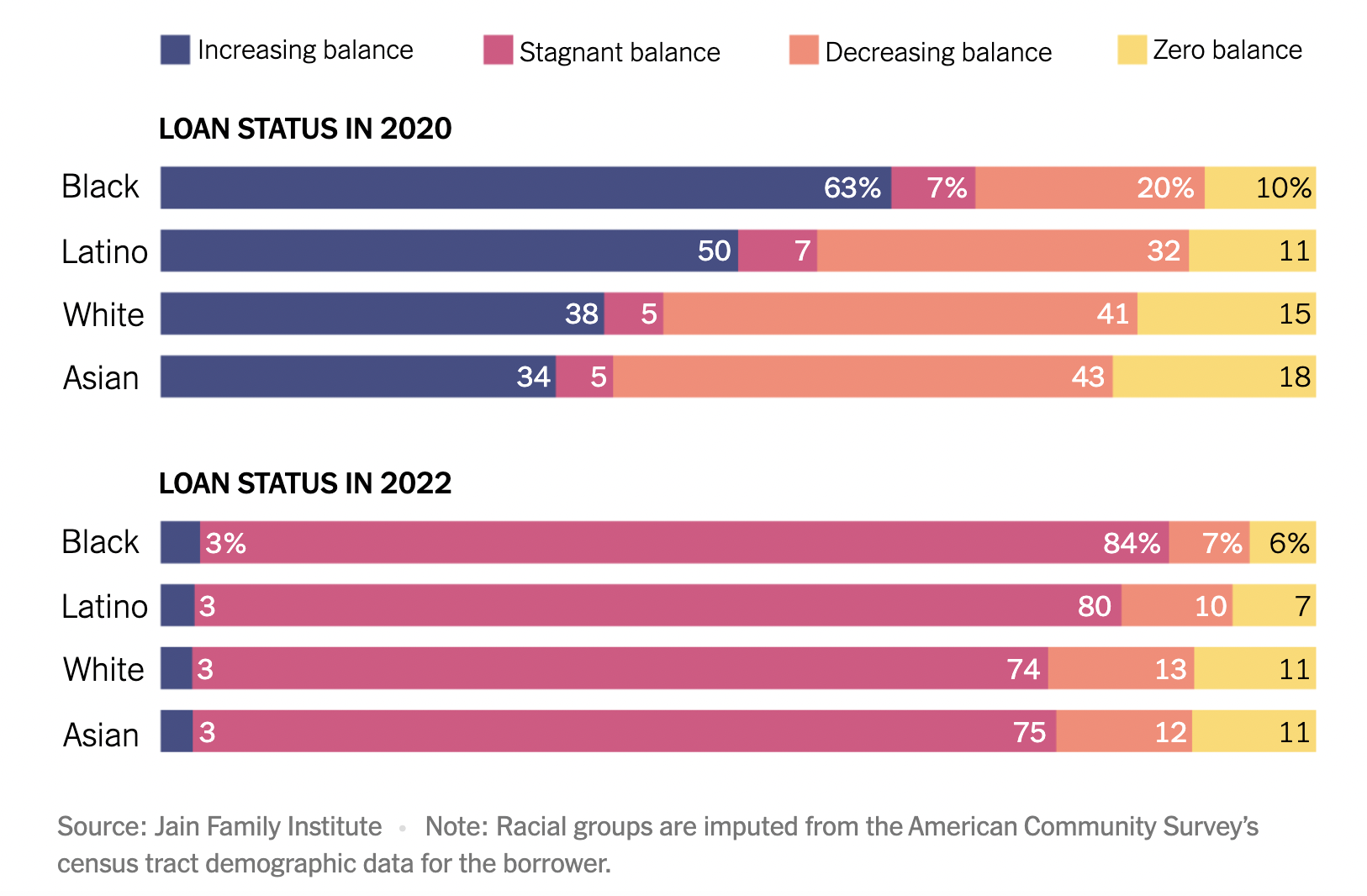 JFI's Higher Education Finance project lead Laura Beamer and senior fellow Marshall Steinbaum published an interactive editorial in the New York Times on July 13: "America's Student Loans Were Never Going to Be Repaid." The piece is a data-driven interactive exploration of our Millennial Student Debt research.
In recent years, many Americans with student loans weren't making enough money to pay even the accumulating interest on their debt, let alone make progress on the principal. Wage stagnation is a long-running phenomenon that worsened after the Great Recession. But an important additional source of student loan misery is the widening and diversifying nature of the Americans who take them out. It's increasingly the case that people who were always going to have low earnings no matter their educational attainment are also overloaded with student debt — think of underpaid teachers who acquired expensive master's degrees for only a modest pay increase. The promise of higher education leading directly to high incomes is hollow.

Regardless of what happens after the scheduled resumption of payments in September and to the Biden administration's plans for partial student debt forgiveness following the Supreme Court's ruling in June, we predict that most of the outstanding balances — not to mention the roughly $100 billion in new loans issued every year — won't ever be repaid.
We are grateful to the Times graphics team for working with us to create the interactive renderings. Read the editorial.
Take a deeper dive into the data with our flagship research series, Millennial Student Debt, a multifaceted scrutiny of the student debt crisis across the country.